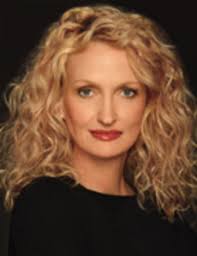 Anne Geddes (Google ())
Anne Geddes, an Australian photographer, has mastered her art. I first became aware of her on the internet . I wanted a career hero that photographed people and I loved her work with babies, so I chose her to be my career hero. I love the way she is able to capture the babies so calm, and tranquil. She really expresses herself through them. She has a special gift, the way she can capture the babies at their best moment. She motivates me to become like her in the sense that, she is so talented at what she does, and she is so experienced. I don't want to become like her, in the sense of becoming a professional photographer, but in the sense of she loves what she does. That is what I want to do. I want to do what I love. She is loved by many, and she is talented in her field subject, because she knows how to handle them, and what works best for them.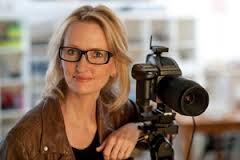 Anne Geddes in her studio in New Zealand (annegeddes.com ())
If you are a self-employed photographer, you get to choose what you want to photograph. I would like to do photography as a hobby. In my free time I would want to photograph my family, my dogs, and landscape. The jobs can vary from photographing a family, to photographing a landfill. You don't really need an education, you just need a high school diploma, but the best way to open up new jobs, is to get a Bachelor's degree in Photography, according to the website, Education Portal. The salary ranges from $35,000 to $75,000. Some related careers could involve painting photos, painting in general, editing photos on a computer, or working in a museum dealing with photos.. Every year there is a change in jobs of about 5,900.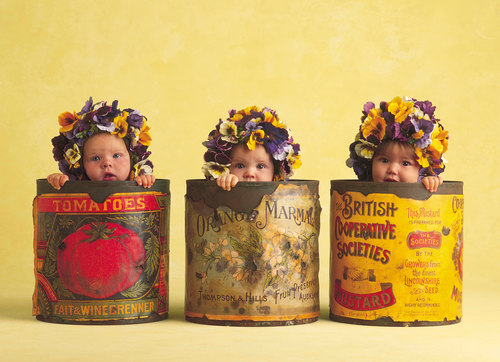 One of Anne Geddes photographs (Anne Geddes galleries on her website (Anne Geddes))
As a kid, Anne Geddes fantasied about babies. She loved them, and that was what drove her to become a photographer of babies. She was very patient, and kind. She had a way with kids, her parents would say. She took this and turned it into a career. She had all of these characteristics, but none of them related to school. She had no patience in school, she was not kind to her teachers, and she did not enjoy school at all. She dropped out of high school at the age of 17. Despite her setbacks with school, Anne Geddes still worked hard, and made a career out of what she loves. Even though she never completed high school, Anne became famous for her amazing photography skills. Anne started training for her career when she was 25. She started becoming successful in 1992. According to her bio on her website, Anne Geddes is still doing photography, and is enjoying life with her family in New Zealand. This shows that she can still be involved in her work, but she still has a life and a family.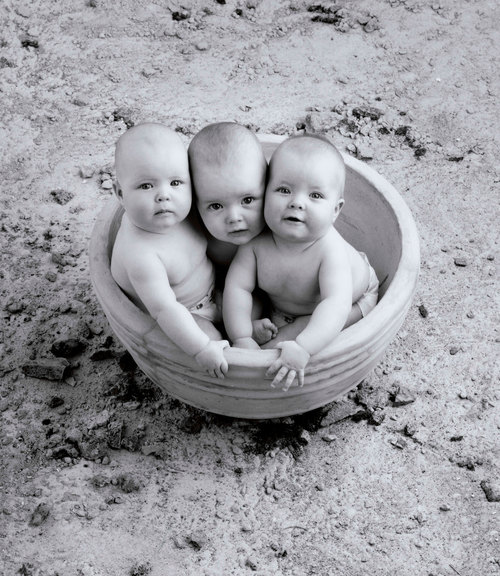 A picture of Anne Geddes work (Anne Geddes Galleries (Anne Geddes))
Anne Geddes has made several contributions to society. She creates calendars. She has also written several children's books. In one of her book reviews, a mother "Anne Geddes creates images that are iconic, award winning, and beloved. Like no photographer before, her imagery captures the beauty, purity, and vulnerability of children, embodying her deeply held belief that each and every child must be protected, nurtured, and loved. Anne Geddes' photography has been published in 83 countries and has sold over 19 million copies." This quote shows that Anne Geddes is respected, and talented in her work. She has achieved a lot. She hasn't worked with any organizations, but entered her first art show at the age of 25. The name of the shows, and the dates are not listed, but were located in Australia, New Zealand, and the U.S.A.
While I don't aspire to become a professional photographer, I would like to become a good one and pursue it as a hobby. I think it would be fun, especially if I was good. To become a good photographer, I would like to take the photography class that is offered at my high school, Capistrano Valley High. In college, I would like to attend Brigham Young University and get my bachelor's degree. I am still not sure what career I would like to major in, but I would like to continue to take photography classes in college. Regardless of what I want to pursue, Anne Geddes is still a good role model. My personal career hero is an inspiration to young photographers. She shows people that it is possible to have a job you love. That is why I want to become like her. I want to inspire people. Anne Geddes took the things she loved, and made them into a viable career. She has a reason to get up in the morning. She loves her job, and doesn't wish she could change her career, that is my goal. Because of Anne, I would really like to get into a career that I love, and I want to be the best I can be. Anne has seen most of the world, because of her career. I would also like to travel and share what I have seen with the world through photography.
Page created on 12/19/2014 12:00:00 AM
Last edited 12/19/2014 12:00:00 AM

Related Links
"Babies don't have any respect for photographers, and rightly so," she jokes.
Geddes is world-famous for her adorable images of young children, but in her studio the baby is always the boss.
"Everything needs to revolve around them," she said. "Everything is prepared the day before. ... And when I shoot -- and I always shoot in the morning, because babies tend to be better in the morning -- then as soon as they come in it's all about them and it's all about the parents."
Geddes has been at this for 30 years now, perfecting her craft. Even if you don't recognize her name, chances are you've still seen her work somewhere. It's been published in more than 80 countries. Her 1996 book, "Down in the Garden," was a New York Times best-seller and made her a star. Her annual calendar is now in its 26th year.
Nature is a common theme. In one photo, a baby is dressed in a koala costume, sitting inside a prop made to look like a tree. In another, sleeping babies resemble peas in a pod.
Other photos take a simpler approach, focusing on a baby's feet or just how small a baby is inside someone else's hand.
"Babies are my inspiration because of everything they represent," Geddes said. "They change lives. The minute your baby's born, you're a dad or you're a mother. And they create families and they bring so much joy to the world.
"Of course they're cute and they can be funny and all of that sort of thing, but more importantly they represent the human race's eternal chance at new beginnings."
Geddes' newest coffee-table book, "Small World," is a retrospective of her entire career. Many of the photos inside have never been published.
"I turned 60 last September," she said. "It seemed like an opportune time to be going back over my archives, which I did for 12 months."
"Small World" starts with photos of pregnancy and birth before advancing to photos of newborns and then infants and toddlers. Some of the photos come from her earliest years in photography, when she was running a private portrait studio in New Zealand.
"I first picked up a camera when I was 25," she said. "I was born in the north of Australia, and when I was in school in the '60s and '70s, there were no photography courses where I was. It just never really occurred to me that I could be a photographer.
"In my teens, I always loved Life magazine when it was in its heyday. I was just fascinated with the way that photojournalists and portrait photographers were able to raise a story with just their images. And I loved images of people. I guess maybe it comes from the fact that I have very few images of myself as a young child."
When she started her career, Geddes was always looking for something fresh and something authentic.
"The few photographs that I did have of myself as a child were in portrait studios back in those times where, you know, your mother would dress you up in your Sunday best and you'd be sitting there holding a ball in your lap, not looking like you really want to be there at all," she laughed. "You can't really see yourself in (the photos)."
Geddes encouraged parents to let go and allow their child's personality to shine through.
"I would say to parents, 'Don't worry too much about if they want to wear odd socks or they don't want to wear any socks.' "
Her creativity caught the eye of a popular greeting-card company in New Zealand. The calendars came soon after. And then the books.
When looking at Geddes' photos, you can't help but smile. But there's also a serious tone to her work as well.
In recent years, she's had a chance to do some cause-related shoots, whether it's focusing on the survivors of meningococcal disease or helping the March of Dimes raise awareness about premature births. And distressed children in Syria and other war zones have also caught her attention.
"We all have a responsibility to guide these babies as we grow," she said. "We're all born with a common sensibility. There's only goodness around babies; it's what happens to them as their life develops that can go terribly wrong or right."
Anne Geddes is an Australian-born photographer based in New York. Her latest book, "Small World," is available through Taschen. You can follow her on Twitter, Facebook and Instagram.