Detroit Medical Center Ob/Gyn Residency Personal Statement
Overview
Ob/Gyn Residency: Where You Design the Program
Thank you for your interest in Cleveland Clinic's Obstetrics & Gynecology Residency Program. Unlike other residency training programs in the nation, Cleveland Clinic's Ob/Gyn residency training program allows you flexibility to design your own program. During this four-year, ACGME-accredited program, you determine which track to take, and we tailor the curriculum to meet your needs.
With the availability of exceptional educational and clinical resources and renowned faculty, our residents train while caring for an incredibly complex and demanding patient population. With the flexibility of a tailored curriculum, you are able to train with a focus in the subspecialty of your choice. In this exceptional environment, we train experts in the field who become leaders in research, academics, and private practice.
Every residency program must offer core training in the fundamentals of obstetrics and gynecology to prepare you for passing your boards. In addition to this core training, you will have the opportunity to gain significant experience and a deeper understanding of gynecologic surgical training as well as issues in women's health that physicians deal with daily.
We encourage you to review the information on our program to compare various tracks, including Family Planning, Female Pelvic Medicine and Reconstructive Surgery, General Ob/Gyn, Global Health, Gynecologic Oncology, Maternal Fetal Medicine and Reproductive Endocrinology & Infertility.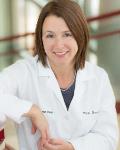 Vicki Reed, MD
Program Director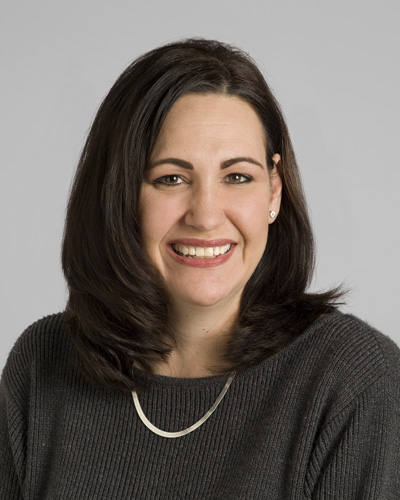 Melinda Feldkircher
Education Program Administrator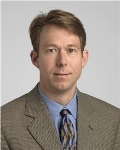 Jonathan Emery, MD
Associate Program Director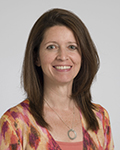 Stacie Jhaveri, MD
Associate Program Director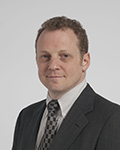 Mitch Reider, MD
Associate Program Director
Tracking & Clinical Training
Program Tracks
Most obstetrics and gynecology residency programs in the U.S. have a rigid and fixed curriculum that largely focuses on training in obstetrics, with a lesser focus on gynecologic training. The major strength of Cleveland Clinic's program lies in the breadth and depth of exposure to gynecologic surgical training while still maintaining core training in obstetrics.
By the end of your first year, you can choose to concentrate your training in general Ob/Gyn or you can choose to concentrate your training in one of the following subspecialty tracks:
Family Planning
Female Pelvic Medicine and Reconstructive Surgery
General Ob/Gyn
Global Health
Gynecologic Oncology
Maternal Fetal Medicine
Reproductive Endocrinology and Infertility
"I was drawn to the Cleveland Clinic residency program because of tracking. It is very unique to our program. Prior to residency, I knew that I was strongly interested in pursuing a fellowship in gynecologic oncology and choosing a program that would support that interest was incredibly important to me. I chose to pursue tracking in gynecologic oncology and the experience has been superb. Throughout residency, I have had graduated additional experiences within the field which has furthered my understanding of gynecologic oncology. I have worked in many settings including outpatient clinic and in the operating room as well as off-service time with radiation oncology. This additional time, without the stresses of being confined to a service, has allowed me to develop surgical skills, build relationships and actively pursue research which I have presented at several national meetings (SGO, ACOG, AAGL, SGS) leading to the publication of multiple peer reviewed publications. Now, in my PGY4 year applying for fellowship, I think that the tracking program has helped me significantly in my application process and has provided me a very unique experience which will hopefully serve me well as a fellow."
–Laura Moulton, DO PGY4
Program Advantages
Flexibility
In this "trainee-centered" program, you have the option to track into a curriculum specifically designed to give you more extensive experience in the gynecologic subspecialties. By self-selecting into areas of career interest, you will naturally demonstrate a greater focus on your training. This flexible training concept also allows you to spend more time within your subspecialty areas of interest, thereby gaining increased proficiency in advanced procedures and becoming more active in surgical management of patients and complex decision making.
"I am currently on my elective rotation that I have built as a hybrid for additional gyn onc clinic, OR and research time. In addition, I worked in two weeks of time on the palliative medicine service. The time has been valuable to coordinate multiple research projects, work in off service time and also get outpatient oncology experience. In future tracking rotations, I hope to spend time with radiation oncologists and spend time in the pathology lab. "
–Erica Newlin,MD PGY2
Outcome-based approach
The outcome-based approach provides a useful framework for all rotations, thereby guaranteeing that all residents are held to the same standards. It emphasizes the technical aspects of clinical responsibilities as well as the scholarship and professionalism of Ob/Gyn practice. This approach also identifies what the physician should take responsibility for in terms of further professional development.
Credibility
The curriculum has been developed by a group of practicing obstetricians and gynecologists, many of whom are innovators in the field. This not only gives the curriculum credibility, but it also ensures that the material is at the cutting edge of Ob/Gyn education.
What's more, Cleveland Clinic is consistently named as one of the nation's top hospitals by U.S. News & World Report, and we are ranked among the top 5 in gynecology.
Obstetrics is taught on our Labor and Delivery Units at our regional hospitals where 4000-4500 deliveries occur at each site. Residents manage patients on antepartum, intrapartum and postpartum. Vaginal Deliveries, VAVD, FAVD, primary and repeat cesarean section are typical procedures residents learn as they master basic and then more complicated Obstetrical situations.
The Maternal Fetal Medicine Rotation takes place at Hillcrest Hospital where the Resident runs the Antepartum service under the supervision of the Maternal Fetal Medicine. The resident will be in the outpatient office learning ultrasound and genetics when not performing complicated Obstetrical surgeries.
"The MFM rotation is an opportunity for the third year resident to take charge of a high risk in patient obstetrics service as well as gain more hands on management experience in the high risk OB clinic setting. I had a lot of autonomy but also appropriate supervision and felt like I was a integral member of the antepartum service. I had the opportunity to get to know all my patients and MFMs really well. The patients were also very diverse and kept me on my toes to stay current with the literature. I had several patients asking me about what I thought on the latest piece of research they read on short cervix, which I found surprisingly refreshing. There were also patients who were socioeconomic disadvantaged and appreciated the time I spent giving them up to date information. At the end of my rotation I felt more confident on managing complicated high risk topics such as gestational diabetes and insulin titration, preterm labor, short cervix, aneuploidy screening, and cerclage placement."
–Thanh Ha Luu, MD PGY4
The Ob/Gyn and Women's Health Institute at the Cleveland Clinic has a section of Family Planning and is an official Kenneth J. Ryan Residency Training Program in Abortion and Family Planning. This prestigious program is part of a national initiative to enhance comprehensive resident training in uterine evacuation techniques, complex contraception, LARC, advocacy and grieving/bereavement counseling. Our innovative program has been carefully designed to be in full compliance with all ACGME requirements and maintains a partial participation option for our residents.
Gynecologic Oncology is a service where resident learn the management of acute and chronically ill patients. Residents work with the staff and fellows on this rotation to evaluate patients with female cancers present in clinic, surgical experiences and pre and post op management. Our gynecologic oncologists perform innovative approaches to surgery with a focus on minimally invasive surgery. Residents participate in open surgeries, laparoscopic and single port laparoscopies.
"This was no doubt a difficult rotation to start on; however, the exposure to very complex medical management is invaluable. You get the opportunity to take care of patients from around the world, who are coming in with some of the rarest form of cancers and medical co-morbidities. With the acuity of the Gyn Onc service, we receive extensive exposure to all types of medical management early on in training, which is a much more effective use of training time. In addition to all of this, the staff and co-residents were all very supportive, making the entire experience manageable."
–Alyssa Herrmann, MD PGY1
Female Pelvic Medicine and Reproductive Surgery: Residents will become familiar with the surgical management of pelvic floor disorders. Surgical skills like vaginal hysterectomy, vaginal suspension procedures and midurethral sling placement are the focus of the urogynecology rotation. Nationally recognized staff educate our residents about a wide variety of diagnoses including pelvic organ prolapse and urinary incontinence. Residents will also get exposure to the surgical care of transgender patients.
Reproductive Endocrinology and Infertility will allow residents to evaluate complex infertility issues and patients with endocrine challenges. This rotation also provides the opportunity to work with national leaders in endometriosis who are exploring innovations in endometriosis imaging. Advanced laparoscopic surgeries are utilized to treat patients such as tubal disease, endometriosis and pelvic pain.
"-Superb instruction and practice on understanding the endocrine, genetic, and structural causes of female and male reproductive dysfunction.
-Unparalleled surgical instruction on the treatment of uterine anomalies, fibroids, and endometriosis (confirmed during interviews)"
– Alex Kotlyar, MD PGY4
Ultrasound Training ranges in Obstetrical sonograms in our High Risk Obstetrics offices to first trimester ultrasounds in resident clinic and during family planning rotations. Gynecologic sonograms and saline infusion sonography skills are obtained at sites across the region with dedicated time to learn this skill.
Evidence Based Medicine is an introduction to identifying clinical questions and determining how to find an answer using objective measures. Residents will learn to look at published works and identify the quality of the paper and level of evidence. They also begin to develop their quality projects during this block.
Global Health Opportunities
Cervical Cancer Screening in El Salvador and Haiti.
Cervical cancer is the leading cause of cancer death in many developing countries including El Salvador: Cervical cAncer Prevention Program (CAPE) is a pilot program with the Salvadoran Ministers of Health in El Salvador. Each phase of the program turns more control over to the MOH, and it is anticipated that by 2019 the program will be run entirely by the MOH. Over 30,000 were screened through this program which not only established an infrastructure for a sustained system of cervical cancer prevention in El Salvador; but also created the framework for a viable model of replication in resource-poor countries. Dr. Cremer and BHI continue to provide support to the Ministry of health for country-wide scale-up of HPV testing.
Haiti: Cervical Cancer education and Training. BHI is involved in a project to introduce HPV DNA based screening in Haiti.
These experiences are through Basic Health International. Dr. Miriam Cremer, Cleveland Clinic Staff Physician, is the President and Founder of Basic Health International. Their mission is to eradicate cervical cancer globally.
Cervical Cancer treatment in El Salvador, Peru, Colombia and Mexico
Through the Cleveland Clinic, Dr. Cremer is PI on several NIH research projects working to develop an inexpensive, mobile, effective treatment device for cervical pre-cancer.
Cervical Cancer Screening in China
There are several studies completed and ongoing in China. CHICAPS (Chinese Cervical Cancer Prevention Study) is a screening program designed to develop a model for mass screening able to reach the underserved: 8000+ women self-screened by educating community health workers. Increased experience using solid transport media cards and a rapid high-risk PCR based HPV assay facilitated screening for the target population.
CHIMUST Chinese Multi-center Screening Trial that has screened five sites in China, which are 1) Beijing, 2) Shanghai, 3) Shijiazhuang, Hebei Province, 4) Wuhan, Hubei Province, and 5) Wushen County, Erdose, Inner Mongolia. The primary objective of the project is to evaluate the Cobas HPV Assay, and the next gen SEQHPV Assay as well as further testing of the relative merits of liquid vs solid media for specimen transport. New treatment modalities suitable for remote settings will also be tested.
These experiences are through Preventative Oncology International. Dr. Jerome Belinson is President of Preventative Oncology International and is also Ex-officio Chairman of the Department of Obstetrics and Gynecology, Cleveland Clinic. Preventive Oncology International is dedicated to blending humanitarian care with scientific discovery. The goal of POI is to conduct research, provide education and work toward the prevention, and early detection of cancer through the development of new screening technologies that will prevent cervical cancer and other cancers in the United States and worldwide. POI and Cleveland Clinic students and residents have worked in the Dominican Republic, Mexico, Peru, as well as China.

Dr. Jerome Belinson, President of Preventative Oncology International

"Thanks to the support of Dr. Belinson and Preventive Oncology International (POI), I traveled to China to perform colposcopies and complete a research project. In Shenzhen, we stained cervical biopsies for p16 and reviewed histology. I also performed at least a dozen colposcopies and obtained random biopsies during each colposcopy." Later, in residency, I traveled to El Salvador, where we performed surveys on healthcare providers' knowledge regarding HPV. The healthcare systems in both countries differed greatly to each other and to the United States. My experiences in China and El Salvador were invaluable. "
– Dr. Cynthia Arvizo (2017 Cleveland Clinic OB/Gyn Residency Graduate)
Peru Health Outreach Project
This project is in collaboration with Cleveland Clinic, Peruvian Hearts, the Lamay Community, and Case Western Reserve University. We have been invited by the mayor of Lamay and a local nonprofit organization called Peruvian Hearts to provide basic medical care to people in Lamay, Peru, and surrounding mountain villages. Our efforts are divided between providing outpatient medical care in a local community clinic in Lamay, Peru (Puesto de Salud de Lamay) and offering outpatient care in villages where there are very limited medical facilities. The trip is open to all healthcare professionals and students, mostly from Cleveland, Ohio. We recruit physicians in all fields to serve as medical directors and supervisors, as well as medical students, nurses and nursing students, physical therapists, optometrists, psychologists, midwives and their families. This is a student-run organization, and everyone is required to help plan the trip and build upon our medical education projects for our Peruvian patients. You are expected to attend at least one meeting a month and improve your Spanish skills.
Training Outcomes
The curriculum ensures that residents progress toward the exit learning outcomes in a coherent and cohesive fashion.
Resident progression during the first year involves increased breadth, which extends resident learning to more or new topics in Ob/Gyn, to different practice contexts and to building on existing knowledge to attain new learning. Residents also experience a variety of subspecialties early in their training to expose them to future career options.
Increased difficulty during the second year involves more in-depth and advanced consideration of Ob/Gyn topics. Second-year residents also begin to apply learning to more complex situations and deal with subtle situations in clinical encounters.
Increased utility during the third year involves applying learning to more complex and less clear presentations in Ob/Gyn practice.
Finally, fourth-year residents demonstrate increased proficiency by becoming more accomplished. Performance becomes more efficient and more like second nature as residents hone their skills.
Educational & Simulation
Educational Opportunities
Schedule of Activities
One morning per week is departmental-protected conference time for faculty and trainees. The first Wednesday of the month is morbidity and mortality conference, the second Wednesday is journal club, the third and fifth Wednesdays are Grand Rounds, and the fourth Wednesday is administrative time.
Resident-protected education time occurs every Wednesday morning following departmental-protected times. During these sessions, various didactics, small group activities, simulation and hands-on activities are conducted.
Patient rounds are scheduled at various times depending on the service and clinical volumes.
Educational activities are monitored through semi-annual program reviews, rotation-by-rotation specific feedback, program surveys and attendance at conferences, rounds and journal clubs.
Collaborative Learning
Residents have opportunities to collaborate on clinical cases with supervising attending physicians and subspecialty fellows in Female Pelvic Medicine and Reconstructive Surgery, Gynecology Oncology and Reproductive Endocrinology. The supervising attending physicians and subspecialty fellows oversee the gynecology subspecialty services.
The obstetrics services and many of the community-based gynecology services do not have fellow involvement. The obstetrics services are overseen by the Obstetrics Chief Resident, and the gynecology service is run by the Gynecology Chief Resident. This gives the chief residents the autonomy needed to develop into supervising physicians as well as to select the most valuable clinical experiences for the resident teams.
Simulation Opportunities
Simulation is paired with didactics to maximize resident learning and engagement.
Vaginal Hysterectomy Simulation

Vaginal Hysterectomy Simulation

Vaginal Hysterectomy Simulation

Postpartum Hemorrhage Simulation

Postpartum Hemorrhage Simulation

Postpartum Hemorrhage Simulation

Postpartum Hemorrhage Simulation

Postpartum Hemorrhage Simulation

2017 Team Building Surgical Skills Training

2017 Team Building Surgical Skills Training

2017 Team Building Surgical Skills Training

2017 Team Building Surgical Skills Training

2017 Team Building Surgical Skills Training

2017 Team Building Surgical Skills Training
State-of-the-Art Simulation Center
In 2012, Cleveland Clinic's Education Institute unveiled a new multidisciplinary simulation center designed to enhance the clinical learning experience for healthcare professionals. All physicians, nurses and allied health providers can engage in high-fidelity, team-based interventions to learn specific clinical skills or to practice new technical skills such as laparoscopy through the use of state-of-the-art task simulators. The Simulation Center provides an interactive learning experience in a low-stress, risk-free environment.
For 2017 we started out the year with surgical skill with 6 weeks of introductory simulations to introduce our Interns to basic surgical skills. Mentored by PGY-3 class, they learned had knot tying, suturing, anatomy, laparoscopy and vaginal deliveries (spontaneous, vacuum, and forceps) and cesarean sections.
A team building surgical skill experience in July was just the beginning of the simulation program our residents experience. Residents participate in OB simulations including postpartum hemorrhage, shoulder dystocia, hypertensive emergencies, Obstetrical code, and advanced laceration repairs. Gynecological simulations include laparoscopic and cadaveric surgical experience along with the opportunity to learn the steps of vaginal hysterectomy on elaborate simulated modules. Our staff physicians are engaged highly at each of these simulation to coach and mentor residents throughout the experiences.
Residents have 24-hour access to our dry lab which houses laparoscopic box trainers, along with laparoscopic and hysteroscopic simulators. Residents are expected to test for "Fundamentals of Laparoscopy." This grants them an objective evaluation of laparoscopic skills and they obtain a certificate documenting their proficiency in laparoscopic skills. In addition, residents have the opportunity to work toward accomplishments in line with the Robotic Training Network.
Research
Research Opportunities
In 2016-17, to date, we had 21 residents with 25 publications, 29 conference presentations and 8 book chapters. Within the Women's Health Institute in 2016, there were 166 on-going IRB studies.
We celebrate this research in the Women's Health Institute with our Resident Research Day in the spring each year where senior residents present theirs accomplishments to our staff physicians. In addition, our residents have the opportunity to present their research at other local and national meetings.
Residents are required to demonstrate at least one scholarly product during your training. To help support research endeavors, the Ob/Gyn & Women's Health Institute has six full-time and two part-time research staff including five RN research nurse coordinators, three non-RN research coordinators and an RN nurse manager. The clinical research team is responsible for all patient-related aspects of your research project with respect to regulatory compliance.
Gynecologic Oncology
Research in the section of gynecologic oncology has covered the wide range of gynecologic malignancies. We presently have Phase 3 trials in ovarian, cervical and endometrial cancers, involving both national cooperative groups from the NRG cooperative research group, as well as industry trials to assess the standard of care for these diseases. We are participating in Phase 1 clinical trials nationally to evaluate cutting edge therapies for cervical and ovarian cancers, including antiangiogenic agents, targeted therapies, and immunotherapies. Our clinical trials cover both primary therapy as well as recurrent disease, with the hope of expanding our knowledge as well as offering our patients unique treatments not offered elsewhere. Finally, we are collaborating with the Lerner Research Institute to interrogate novel treatment strategies for uncommon gynecologic tumors using a novel cancer xenograft model.
Center for Urogynecology and Reconstructive Pelvic Surgery
The Center for Urogynecology and Reconstructive Pelvic Surgery at Cleveland Clinic includes nationally and internationally recognized scientists and clinician-investigators performing basic, translational and clinical research dedicated to improving the understanding and treatment of pelvic floor disorders such as urinary incontinence, pelvic organ prolapse and fecal incontinence. Highlights of current research activities include: .
Clinical trials evaluating the surgical management of stress urinary incontinence and pelvic organ prolapse.
Clinical studies evaluating minimally invasive treatments for pelvic floor disorders including laparoscopic and robotic surgery.
Studies to improve the classification and treatment of complications of transvaginal mesh procedures.
Cleveland Clinic is recruiting patients and serving as the data coordinating center for a national multi-center study evaluating two minimally invasive procedures that allow a women undergoing surgery for utervaginal prolapse to avoid a hysterectomy.
Clinical studies evaluating methods to decrease urinary tract infections and decrease catheter use after surgery for urinary incontinence.
Studies evaluating ways to measure and improve surgical competency and judgment among pelvic surgeons in training.
Basic and translational research in pelvic floor disorders. Learn more.
Reproductive Endocrinology & Infertility
The Section of Reproductive Endocrinology and Infertility has an active and varied basic science and clinical research program. Residents at all levels of training are encouraged to participate in ongoing projects. We will also support studies on other topics that they may want to investigate. The following is a list of the areas of research our labs are currently pursuing. .
Use of time-lapse imaging and morphokinetics in the IVF lab to improve clinical outcomes
Development of methodology for single sperm cryopreservation
Artificial blastocyst collapse to improve human embryo survival after cryopreservation
Non-invasive techniques for assessing embryo vitality
Preimplantation genetic diagnosis to understand association between embryonic multinucleation and euploidy
Development of 3-D culture models for prolonged in vitro cultivation and maturation of human preantral ovarian follicles
Study of extracellular matrix components and their role in folliculogenesis
Derivation and feeder –free culture of embryonic stem cell lines
Co-culture models and identification of embryotrophic secretions
Growth factor modulation of embryonic growth, blastocyst differentiation and apoptosis
Characterization of endometrial secretions during the window of implantation
Optimizing ovarian tissue cryopreservation and transplantation
Role of microRNAs in endometriosis
ADAMTS and myoma extracellular matrix
Development of an anti-adhesion product for laparoscopic surgery
For more information on IVF Research please visit the Cleveland Clinic Beachwood Fertility Center.
Maternal-Fetal Medicine
Research activity in the section of maternal-fetal medicine primarily deals with the pathogenesis of preeclampsia. This includes the putative effects of progesterone on activation of vascular endothelial cells by TNFα, sFlt-1 and sEng, and the role of heme oxygenases and carbon monoxide system. Also, we are studying the potential impact of new insights into the natriuretic peptide system on hypertensive disease in pregnancy. On the clinical side, we continue to participate in the PCOR study (Pregnancy and Cardiovascular Outcomes Registry), which looks at the relationship between certain complications during pregnancy and the development of cardiovascular disease later in life. Finally, we continue to assess the impact of new protocols for aneuploidy screening and patient preferences. .
Specialized Women's Health
The Center for Specialized Women's Health encompasses holistic care of women, often with complex medical conditions, and provides cutting edge evidence based therapies. The research program emphasizes an interdisciplinary approach to the study of women's health concerns. Collaboration between the multidisciplinary staff at the Center with a diverse group of clinicians from across Cleveland Clinic and Case Western University allows for novel approaches and the dissemination of the latest breakthroughs in women's health research. Our staff have worked along with the Case Western School of Dentistry to examine periodontal issues in women taking bisphosphonate therapy and with Cleveland Clinic's Department of Radiology to assess compliance with osteoporosis screening. Ongoing areas of study include treatment of osteoporosis, gynecologic concerns after bone marrow transplant, resident education, cervical cancer screening, sexual dysfunction, pelvic organ prolapse and stress incontinence. .
General Gynecology/Pelvic Pain
The Chronic Pelvic Pain Program at the Cleveland Clinic is dedicated to clinical and translational research to improve the lives of our patients. Our research program emphasizes an interdisciplinary approach to the study of pelvic pain. Our clinician investigators collaborate with medical and surgical specialists from across the country, and within the Cleveland Clinic, to increase our understanding and to optimize treatments for female pelvic pain disorders. Ongoing areas of study and interest include: .
A clinical trial that investigates the efficacy of an experimental electrical device for the treatment of chronic pelvic pain.
A prospective clinical study evaluating the impact of novel surgical instruments for patients suffering from chronic pelvic pain
A study evaluating the use of patient reported outcome questionnaires in assessing chronic pelvic pain improvement
Pelvic sensory discrimination mapping
Mucosal sensitivity in Vulvar Vestibulitis Syndrome
Global Women's Health
Women's Health Institute Global Health Research activities focus on cervical cancer prevention and treatment in multiple countries throughout the world. This is a collaborative relationship between Cleveland Clinic's Women's Health Institute, Basic Health International www.basichealth.org (BHI) and Preventive Oncology International, Inc. www.poiinc.org (POI), two non-profit medical research organizations founded by Cleveland Clinic physicians.
BHI was founded in 2005 by Dr. Miriam Cremer with a mission to eradicate cervical cancer globally. POI was founded by Dr. Jerome Belinson, former Chairman of Cleveland Clinic Department of Ob/Gyn, and has a mission to conduct research and provide education while working toward the prevention and early detection of gynecologic cancers. Dr. Cremer welcomes medical student, resident and fellow involvement in all projects. The best contact information is via email cremerm@ccf.org.
Dr. Cremer's current activities with Basic Health International include:
Completed Enrollment for The Cervical Cancer Prevention in El Salvador (CAPE) is a joint effort between the Salvadoran Ministry of Health (MOH) and BHI to implement a 3-phase screening program of 30,000 women in the Paracentral region of El Salvador. This is the first time that HPV DNA screening has ever been used in a national implementation program.
Self-sampling study. Women who did not come for provider-based screening in Phase 3 of CAPE will be approached in their homes and offered self-collection of a vaginal sample, which is an appealing alternative for many women. The aims of this project are multi-fold: to identify barriers to screening and attitudes about self-sampling, to determine if women who do not attend a clinic-based cervical cancer screening program will accept self-sampling at home, and to determine the rate of pre-cancer and cancer in this population.
Dr. Cremer is a recipient of a $4M grant (over 5 years) from The National Institutes of Health (NIH). Dr. Cremer, along with several collaborators, is developing a CryoPen® Cryosurgical System adapted for low-and middle-income countries (LMIC) for the treatment of cervical pre-cancer. This innovative new device, which does not require cryogen gas, is part of the NIH initiative to support the development of cancer-related technologies suitable for use in these areas.
A supplement to the NIH grant has been submitted to a private foundation for further studying of what ablative technology most effectively trreats cervical pre-cancer from progressing to invasive cancer.
Dr. Cremer is working on a R01 grant application to the NIH to fund a project tentatively titled: Development of an LMIC-adapted Thermocoagulation Prototype for the Treatment of Cervical Pre-cancer. This study proposes the rapid development and deployment of a novel point-of-care technology for the treatment of cervical pre-cancer. The proposed device uses thermocoagulation, also referred to as cold coagulation which uses a probe heated to 100-120º Celsius. No scientific evidence to date has investigated its efficacy and there are no standardized methods of timing or temperature for treatment. Since this rapid and inexpensive technology has the potential to address the need for more accessible treatment options, an academic industrial partnership has been formed to develop and test a thermocoagulation prototype.
Other travel opportunities arise throughout the year mainly to work on projects in Latin America. I am happy to include residents and fellows particularly those who speak Spanish. There may be limited funds available for travel.
Dr. Belinson's current activities with Preventive Oncology International, Inc. include:
The Chinese Multi-Center Screening Trial (CHIMUST): The Prevention of Cervical Cancer Using Self-collection as the Primary Screen. 10,000 patient trial covering 5 sites from Inner Mongolia to Guangdong Province. The study will explore self-collection, three distinct assays, all integrated with the individual communities and local healthcare systems. – Planned initiation October-November.
Ongoing development and phase I evaluation of a new Thermal Coagulator for outpatient management of pre-invasive cervical cancer. In Progress.
Development of a new solid media transport card for specimen transport with a special focus on self-collected specimens. Two studies completed (Oncology fellow project). Two papers submitted. Current work is now focusing on optimizing the card protocol for RNA detection.
Proposal completed and funding being explored for "Implementation of Community Based Cervical Cancer Screening Program in Northern Samar, Philippines". This project hopefully can serve as a community based screening demonstration project for the Philippines. We plan to screen all the women ages 30-50 years in Northern Samar (est. 55-60,000). The plan is to screen and complete evaluation and management of the positives over a period of 2-3 months.
Development and evaluation of a methylated version of SEQHPV (HR-HPV assay based on next gen sequencing). This project in collaboration with BGI Shenzhen is in its second year with more developmental work still ahead.
Over the past several years multiple students have done research with POI and traveled to the Dominican Republic, Mexico, Peru and China for those projects.
Clinical Training Sites
Clinical Training Settings
Training occurs in a large referral-based medical center in Northeast Ohio. Most training will take place at Cleveland Clinic's main campus. In addition residents also will train at Hillcrest and Fairview hospitals, both of which are Cleveland Clinic health system hospitals that provide obstetrics care. General and subspecialty operative gynecology are also performed in these locations.
In addition, the resident continuity clinic will take place at Westown Physician's Center which is located near Fairview Hospital. Continuity clinics are precepted by full-time Ob/Gyn generalist faculty members who have training and interest in outpatient clinical teaching. One faculty member is assigned to each half-day clinic. Patients are scheduled so that residents see an average of six patients during a half-day session at the beginning of the PGY 1 year. No resident will go longer than two months without a continuity clinic.
Cleveland Clinic provides patient care for regional, national and international patients at locations throughout the Cleveland metropolitan area.
Additionally:
Cleveland Clinic Main Campus
Founded in 1921 by George Crile Sr.
44 buildings, over 85 operating rooms, more than 1,400 beds.
Special Delivery Unit focuses on delivery of Women or Infants who will require special monitoring and/or interventions around or after delivery
Fairview Hospital
Fairview Hospital is a busy community hospital on Cleveland's west side.
Features a level III perinatal center, a level III NICU and a level II trauma center.
Over 4000 deliveries per year.
Hillcrest Hospital
Hillcrest Hospital is a busy community hospital.
Hillcrest Hospital features a level III NICU and level II trauma center.
Over 4000 deliveries per year.
Ambulatory Surgery Centers
Beachwood, Strongsville, Twinsburg Family Health and Surgery Centers are ambulatory surgery centers staffed by staff physicians.
Staff
Staff Obstetrics and Gynecology and Women's Health Institute
Academic Appointments
Cleveland Clinic Lerner College of Medicine, Case Western Reserve University
Marian Al-Hilli, MD Assistant Professor of Surgery, Ob/Gyn & Women's Health Institute, Ob/Gyn
Michael Anderson, MD, Clinical Assistant Professor of Surgery, Ob/Gyn & Women's Health Institute, Ob/Gyn
Marjan Attaran, MD Clinical Assistant Professor of Surgery, Ob/Gyn & Women's Health Institute, Ob/Gyn
Cynthia Austin, MD, Associate Professor of Surgery, Ob/Gyn & Women's Health Institute, Ob/Gyn
Rebecca Bagley, MD Clinical Assistant Professor of Surgery, Ob/Gyn & Women's Health Institute, Ob/Gyn
Fadi Bashour, MD Clinical Assistant Professor of Surgery, Ob/Gyn & Women's Health Institute, Ob/Gyn
Natalie Bowersox, MD, Clinical Assistant Professor of Surgery, Ob/Gyn & Women's Health Institute, Ob/Gyn
Linda Bradley, MD Professor Surgery, Ob/Gyn & Women's Health Institute, Ob/Gyn
Jeffrey Chapa, MD Clinical Assistant Professor of Surgery, Ob/Gyn & Women's Health Institute, Ob/Gyn
Michele Colangelo, DO Clinical Assistant Professor of Surgery, Ob/Gyn & Women's Health Institute, Ob/Gyn
Karen Cooper, DO Clinical Assistant Professor of Family Medicine
Miriam Cremer, MD MPH Associate Professor of Surgery, Ob/Gyn & Women's Health Institute, Ob/Gyn
Robert DeBernardo, MD Associate Professor of Surgery, Ob/Gyn & Women's Health Institute, Ob/Gyn
Nina Desai, PhD, Associate Professor of Surgery, Ob/Gyn & Women's Health Institute, Ob/Gyn
Jennifer Eaton, DO Assistant Professor of Surgery, Ob/Gyn & Women's Health Institute, Ob/Gyn
Kenneth Edelman, MD Assistant Professor of Surgery, Ob/Gyn & Women's Health Institute, Ob/Gyn
Jonathan Emery, MD, Assistant Professor of Surgery, Ob/Gyn & Women's Health Institute, Ob/Gyn
Tommaso Falcone, MD, Professor of Surgery, Ob/Gyn & Women's Health Institute, Ob/Gyn
Lourdes Falconi, MD Clinical Assistant Professor of Surgery, Ob/Gyn & Women's Health Institute, Ob/Gyn
How to Apply
2017-2018 Resident Applicants:
The Detroit Medical Center/Wayne State University Department of Obstetrics and Gynecology accepts residency applications through ERAS, the Electronic Application. The only documentation that will be considered is that submitted through ERAS. We will begin reviewing applications starting on Friday, September 15, with the deadline for complete applications being Thursday November 30, 2017.
Requirements
1. Three letters of recommendation (not including the Dean's letter). One of the three letters should be from the chairman of Obstetrics and Gynecology of your medical school.
2. Medical School Transcripts
3. Personal Statement
4. USMLE scores are over 200 and have passed on the first attempt.
5. Date of Medical School Graduation to be no more than 5 years ago.
6. Graduates of medical schools outside the United States and Canada who meet one of the following qualifications:
 ECFMG certification at the time of application is required.
Have successfully completed a Fifth Pathway program provided by an LCME-accredited medical school.
We only sponsor J1 Visa's
7. I-9 documents are required to be signed with each appointment or reappointment.
Important Dates
September 15 to December 1 – Application review
October 3 – Invitations to interview extended. If you wish to have your application reviewed for consideration, it must be received by the start of business (9 AM – EST) by October 1.
October 1 to October 31 – Applications received or completed during the month of October will be reviewed and considered for waitlist status only.
November 1 – Application process closed; no consideration will be given to applications received after the deadline.
Interview Dates
Tuesday, October 17, 2017
Tuesday, October 24, 2017
Tuesday, October 31, 2017
Tuesday, November 07, 2017
Tuesday, November 21, 2017
Tuesday, November 28, 2017
Tuesday, December 12, 2017
The night before your interview you will be invited to meet with several of our residents during of "Meet and Mingle".This is an opportunity for the candidates to meet with the residents and discuss our program and any questions you many have.